The Village of Roxborough was voted Best Skatepark in Colorado 2010 By Denver Westword. Our Colorado Springs skatepark won the same award in 2009.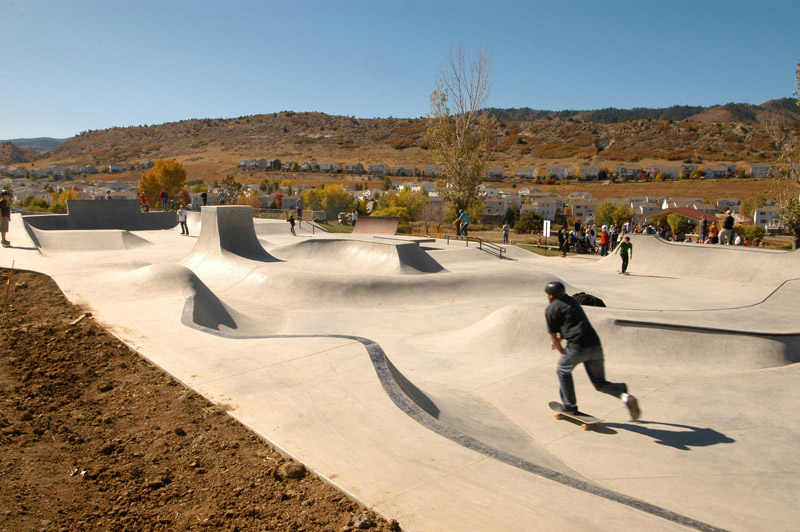 After Careful consideration, the Village of Roxborough selected Team Pain Skateparks to design a unique skatepark that would attract attention and complement the surrounding Denver area skateparks. We looked forward to the challenge and delivered a 15,000 sq. ft. dream.
Team Pain and James Hedrick are making Colorado the best place for skateboarding.
Roxborough features a great street course and two of the best bowls in the state, complete with pool coping, stairs, death boxes and a "Roman"-style deep end. It's nestled near Roxborough State Park. Denver Westword
Previous Awards
Denver Westword Best Skatepark – 2010
Denver Westword Best Skatepark – 2009