Hard to believe it's already been a whole month but this is still fresh in our minds! From dogs that can skateboard to girls in bikinis, January's Surf Expo 2013 had it all! The event included about 2,500 booths of surf, skate, swim, water sports and almost anything else you can think of. Since 1976, the Surf Expo is held twice a year in Orlando, Florida and is designed to help manufacturers and retailers sell their products.
There was an insane amount of talent in the skate event and some tricks went down that don't even have names! We gave away $2,000 cash throughout the weekend to the best tricks on each obstacle. Special guest Keith Gibbs was judging the various contests all weekend and looking real good out there on the mic. Kevin Perez was kind enough to make a video re-cap of the event, which you can watch below.
Kicking off the weekend with a best trick on the A-Frame, Bert Wootton blasts a huge Allyoop Front-side Flip over the hubba!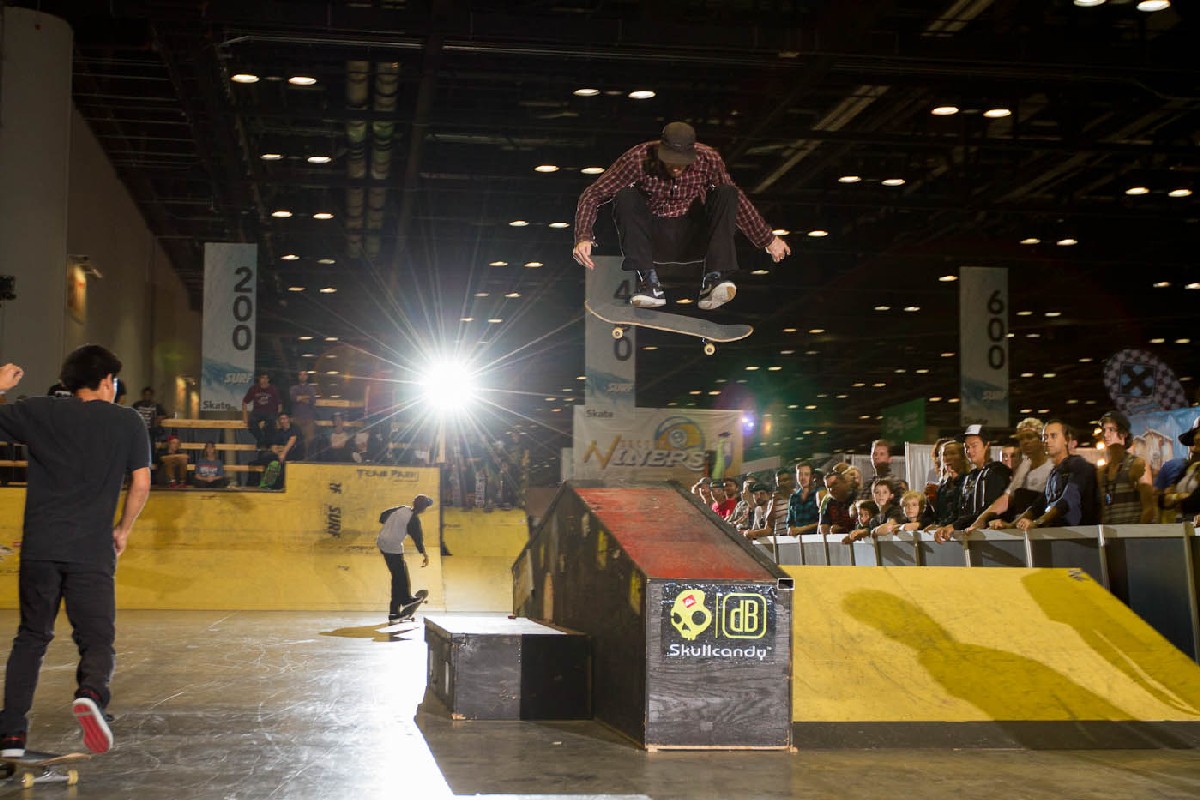 Bert Wootton – Allyopp Front-side Flip Photo: Luke McKaye
Friday was a very fun day as well, we had a few races around the park and they got very intense, very quickly. Professional skateboarder, Timmy Knuth was the winner of the Penny board race and took one home as a prize!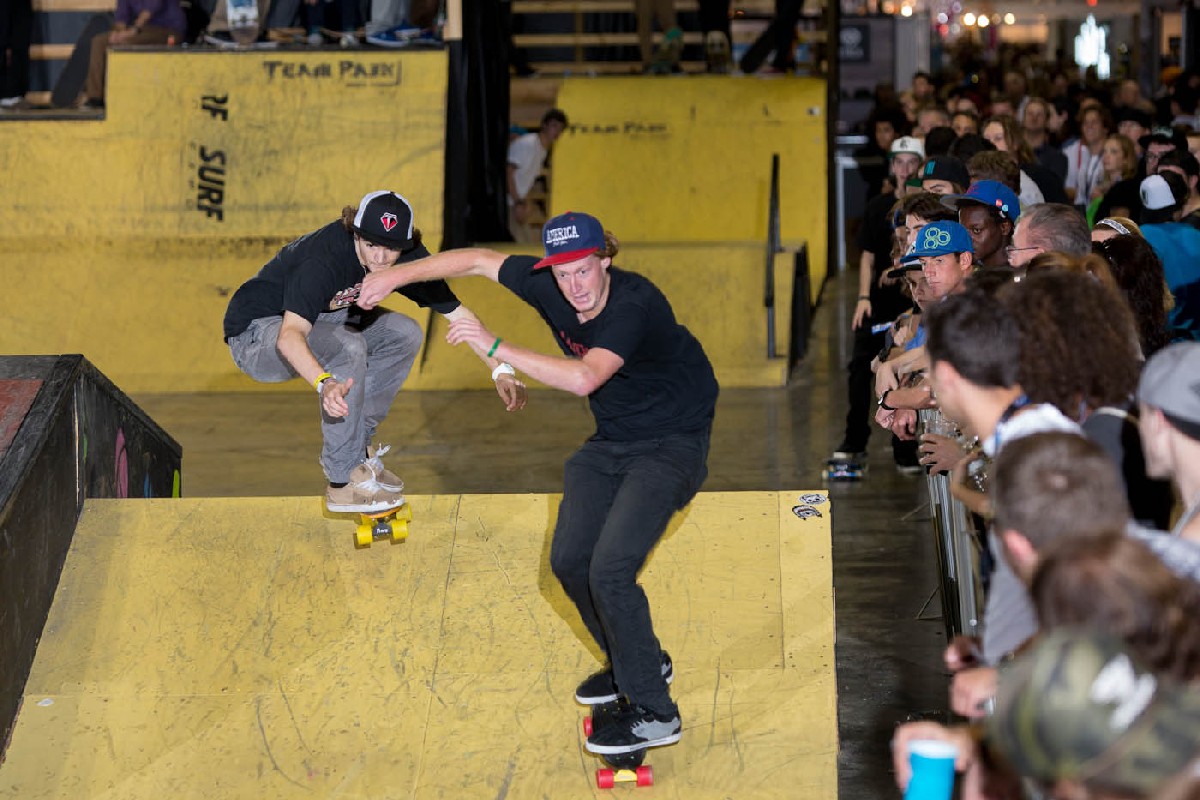 Connor Askew on left, Timmy Knuth on right. Photo: Luke McKaye
 
Saturday was the final day of the Expo. We started it with the best trick contest on the Gap to rail, where Fletcher Renegar and Craig Clements took home serious cash for sick tricks. Renegar landed a switch feeble, switch back lip and switch back smith, followed by Clements landing a perfect 360flip Lip Slide! Then we moved on to the quarter pipe where Timmy Knuth landed about 20 tricks within the first 30 minutes. But he wasn't the only one ripping the quarter pipe; all the locals were killing it, as well as shredders from all over the US!
Looking back at it, this year's event was a great turn out for us and rocked nothing but good times. We're hyped for the next Surf Expo coming up in September!
Below are a few more photos and a video re-cap of the event, enjoy!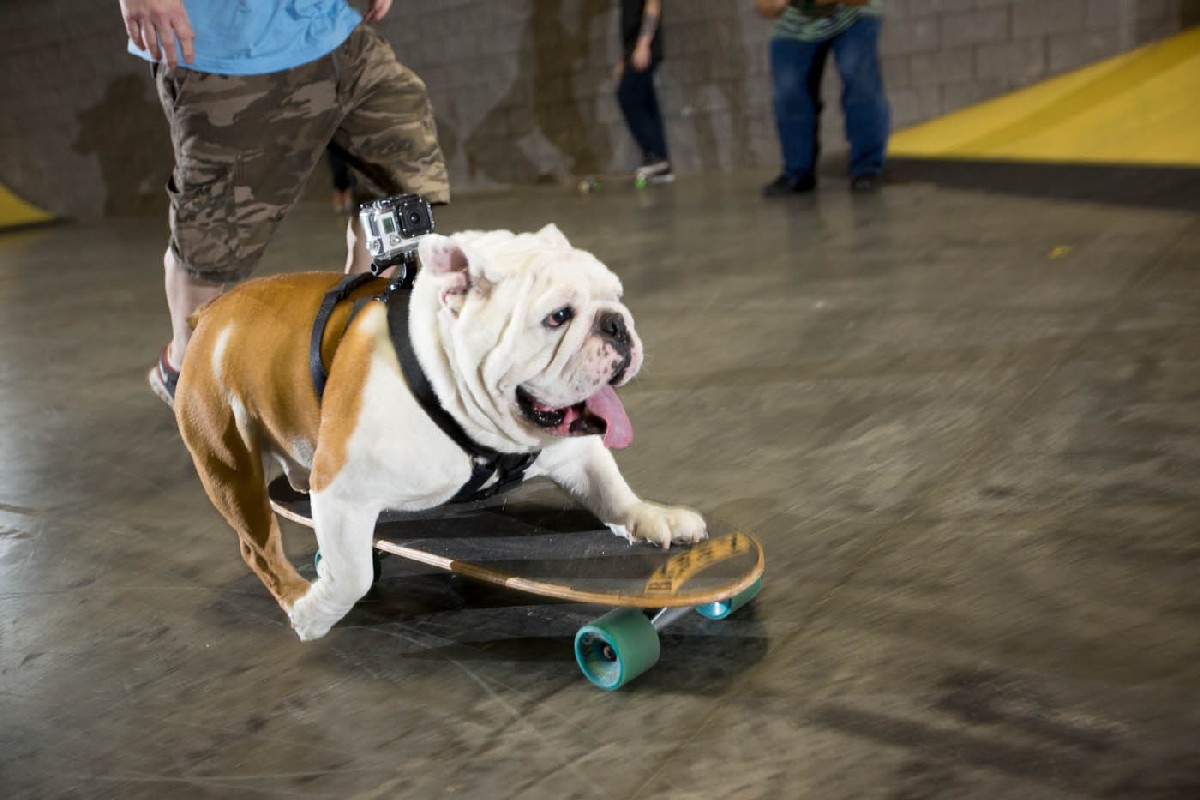 "Beefy" – Skateboarding bulldog Photo: Luke McKaye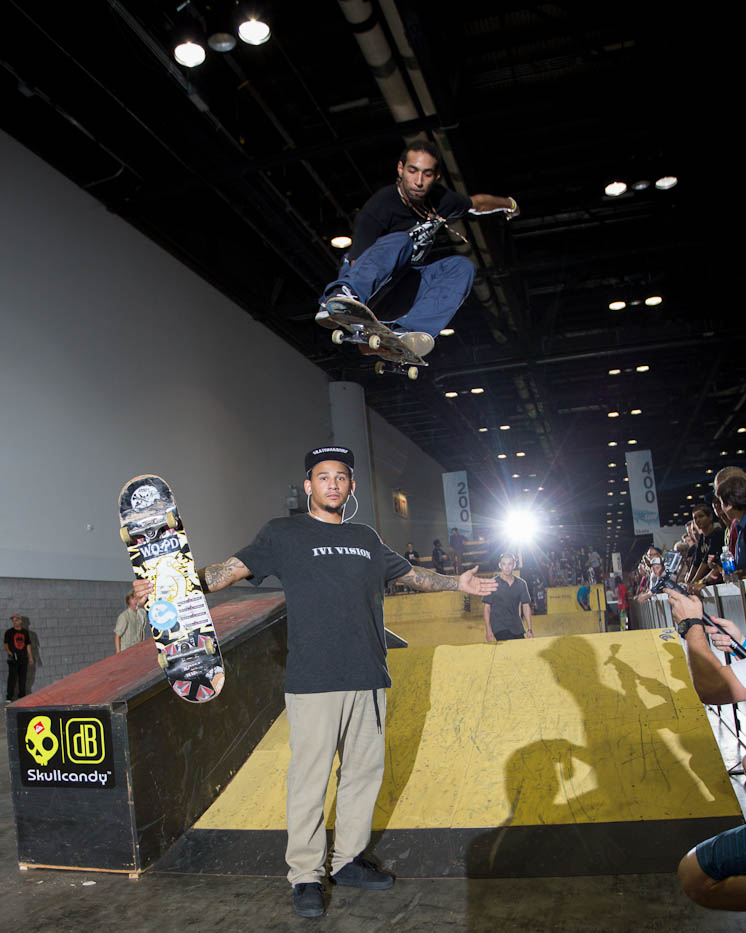 Isaiah Rodriguez – Melon overhead to flat Photo: Luke McKaye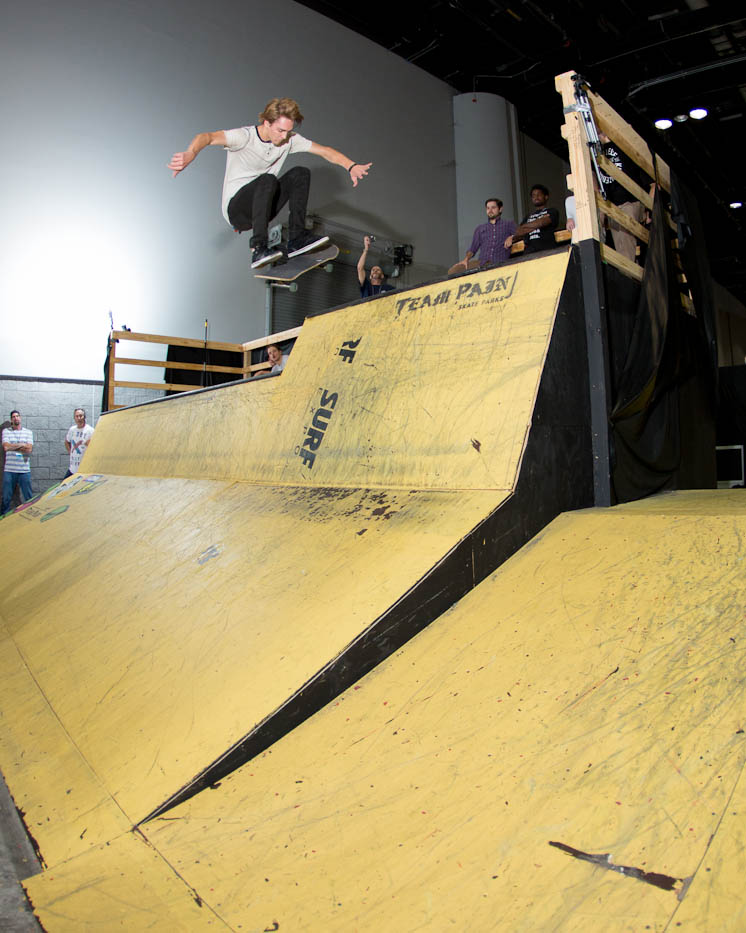 Dalton Dern – Smith Kickflip Photo: Luke McKaye