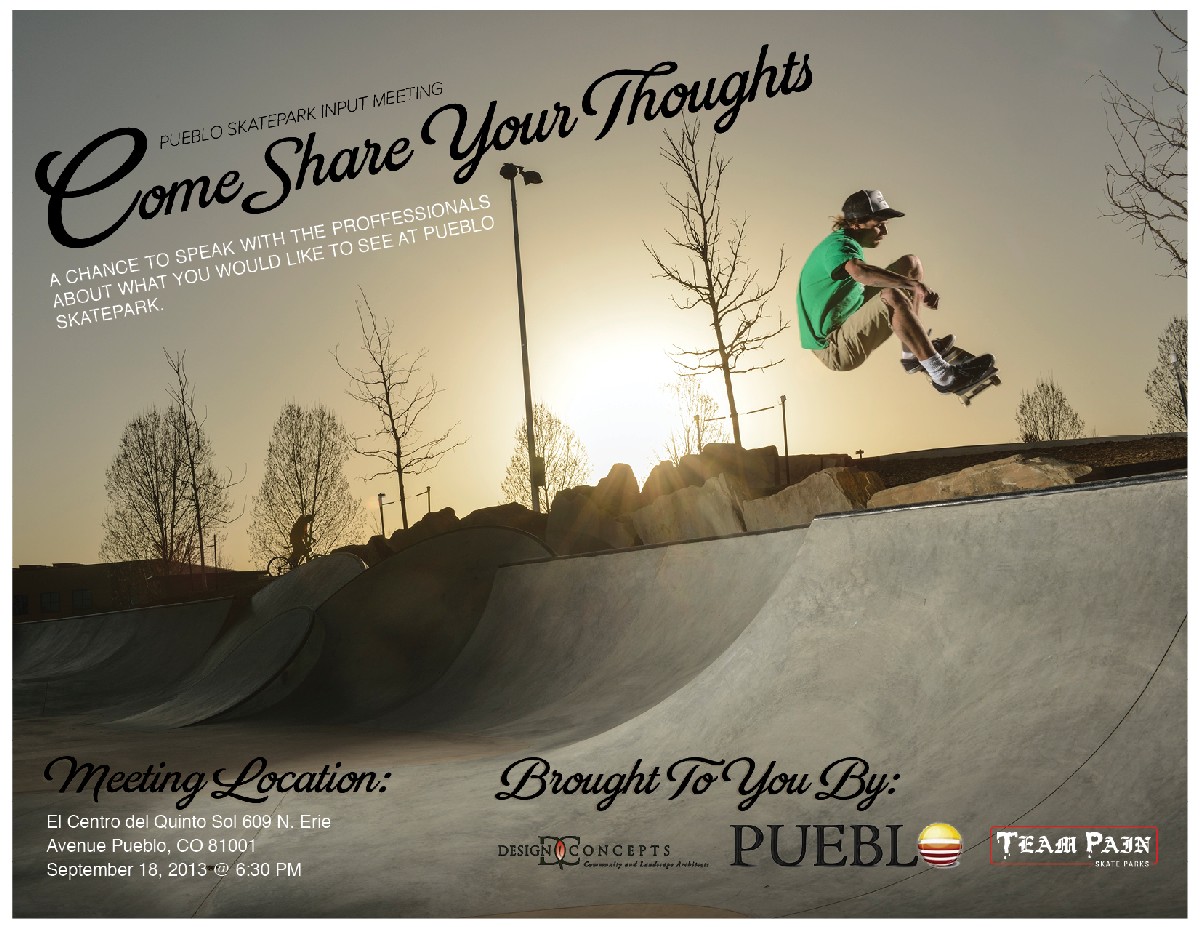 After 8 years of hard work by local skateboard advocates the city of pueblo is finally starting the get the ball rolling for the development of their regional skatepark in PUEBLO Colorado!!!
This regional park is expected to be 35,000 sq feet of skatepark terrain! It will be designed by Team Pain Skateparks!
This meeting is your chance to express your ideas of what YOU would like to see in the park! Tell all you know in the area to come to this meeting and express your thoughts!