The Surf Expo was just in town, and you know what that means… We got to bring Orlando's favorite bi-annual indoor skatepark back to life for a few days. As always people came from all over the country to try to get a piece of the action. This time around the contest was hosted by Volcom as a stop on their Wild In The Parks Tour. Here are a few pictures of some of the ripping that went on over the weekend.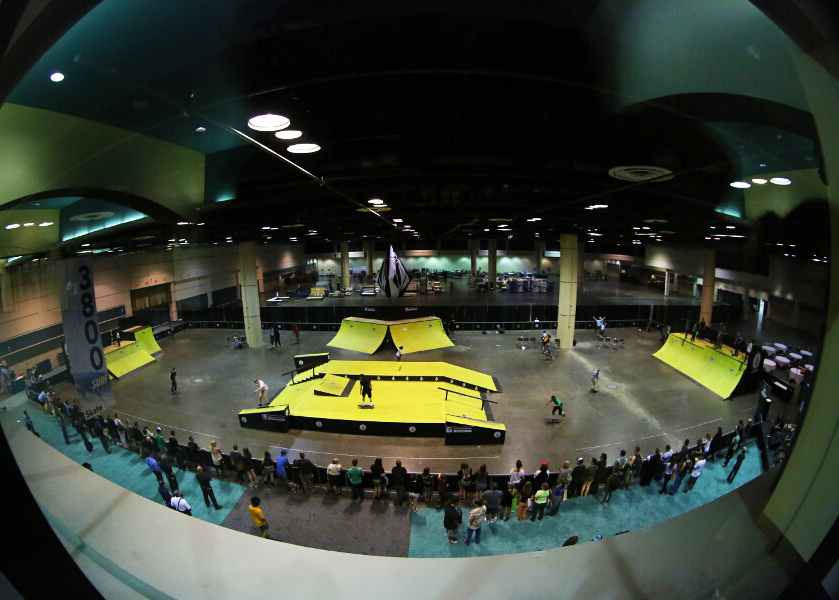 Here is an above look at the battlefield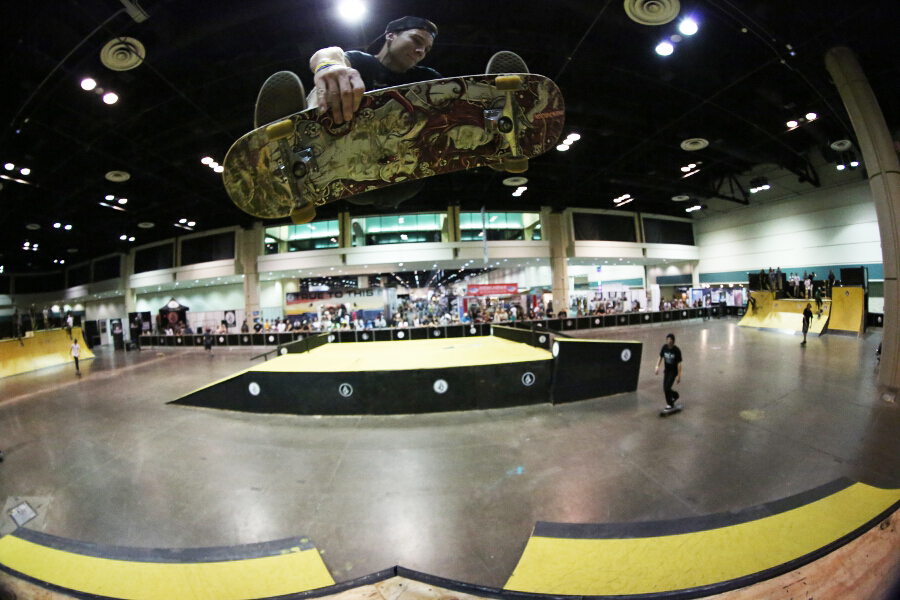 Jake "Poptart" Welch boosting a crowd pleasing frontside air over the tranny hip.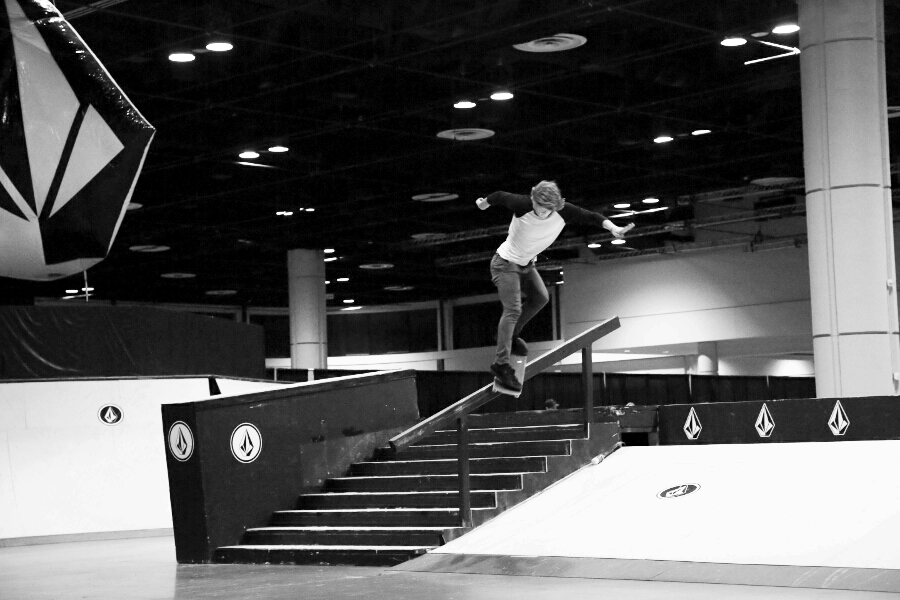 Dalton Dern gap to backside smith grind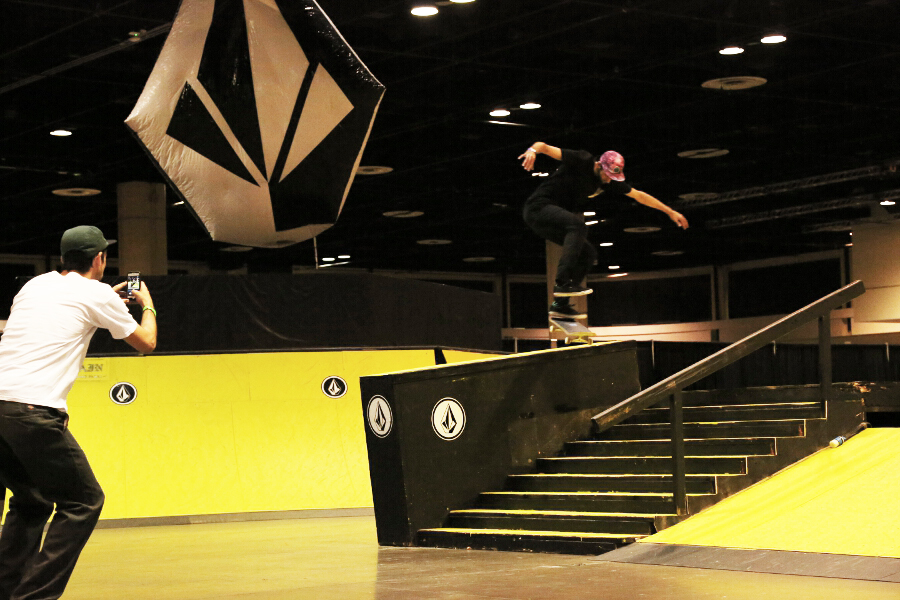 Cesar Fernandez kickflip backside tailslides his way into first place as Chris Blake handles the social media side of things. (all above photos courtesy of Frank Branca)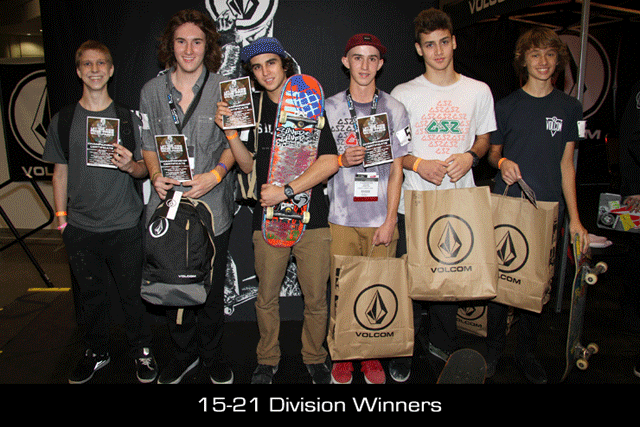 After a little confusion from the jet-lagged Volcom judges the winners were decided and these boys are heading to Costa Mesa for the finals!
14 & Under Division:                  15 – 21 Division:                  Open Division:  
1st:  Marcos Montoya                  1st: Alex Sandino                   1st: Cesar Fernandez-$250
2nd: Adam Tyler                          2nd: Christian Wood             2nd: Chad Poore -$150
3rd: Mike Post                             3rd: Miles McKinney             3rd: Dalton Dern -$100
4th: Pete Simpson                      4th: Gavin Thompson            4th: Devin Abreu
5th: AJ Dall                                   5th: Chris Roque                    5th: Jamie Foy
6th: Max Potter                           6th: Cole Dalton                    6th: Markus Jalaber
7th: Landon Swan                       7th: Will Schumatti                7th: Chris Blake