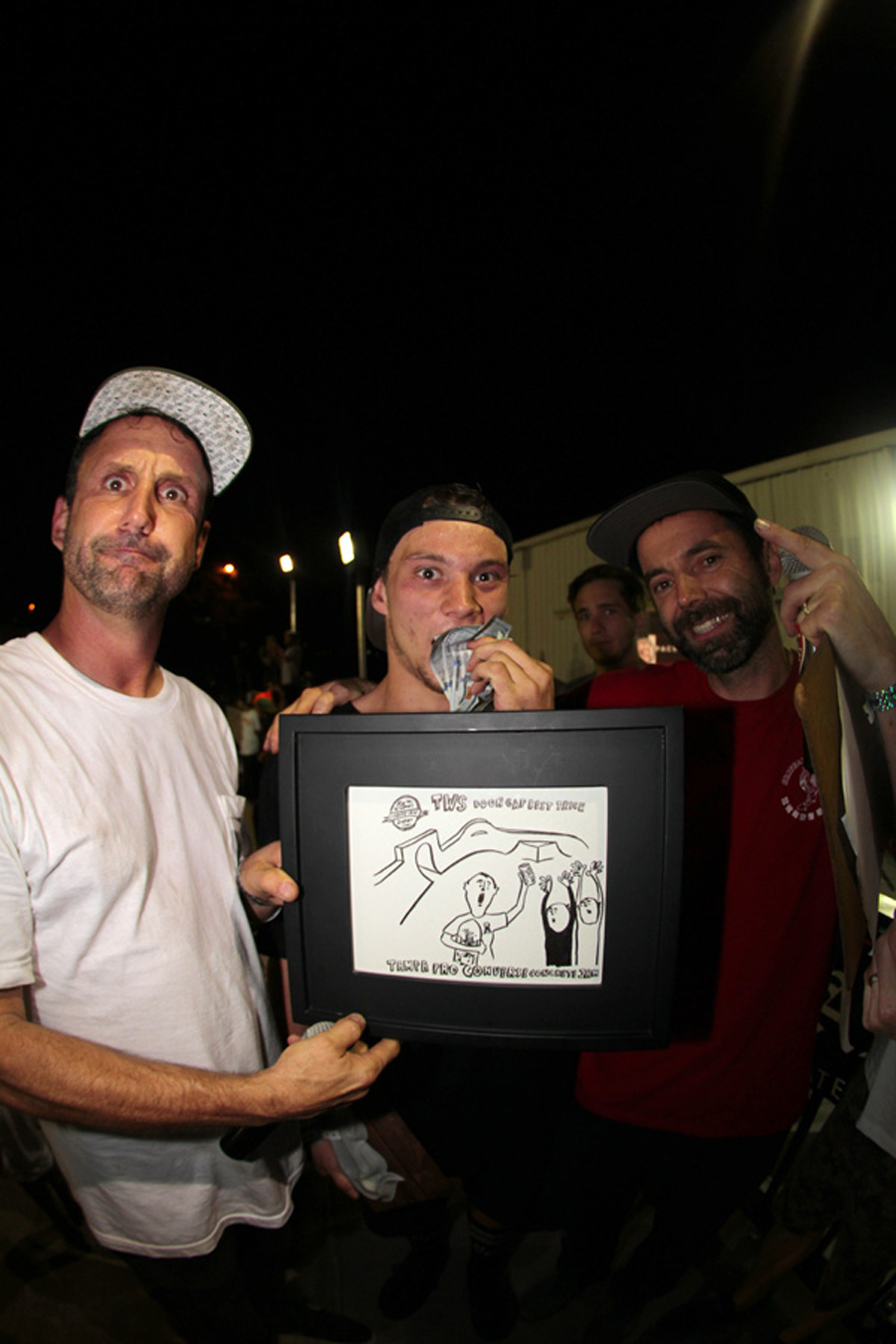 Quick 11 with Jake "Poptart" Welch
Q: What's new in the world of Poptart? What ya up to these days?
A: Not too much new. I've just been hanging out. Trying to shred everyday, working at Catalyst skate shop and working on finishing up my welding school.  Just trying to have fun and get shit done.
Q: You just recently won the Converse Concrete Jam at Tampa Pro 2015 right?
A: Yeah. Not sure how, but I was told I did.
Q: You're also a local of Florida, out of Casselberry correct ?
A: Yup yup born and raised.
Q: What was it like skating against skaters of that level and winning the cash?
A: It's was a pretty good time. They let a few other dudes in too like Tyler Coffman, Drew Hoffman, and Miles Rodrick. So it was just like a fun sesh with the boys, but a really heated one. Fun and intense. Everyone just feeding off each others stoke.
Q: Who are your current sponsors, influences, biggest contributors ?
A: I ride for a few companies all ran by rad dudes. Demon Seed Skateboards, Gullwing Truck co, Vendetta Grip, Lakai (flow), USS Catalyst, Team Pain, and Domain Premium  Apparel. My biggest influences are anyone who is an awesome person and is down to shred.  Oh and my mom and dad they kick ass.
Q: Now that we're through with the introduction, what did you think of the course? How was the flow and was it difficult finding lines? Any hidden lines or features you prefered most?
 A:  Both are super sick. The indoor has all the essential obstacles for a good street course with some fun ones like the banked quarter and fun willies all around. And it all flows together well too. The outdoor is rad also. Just something fun with a hint of gnar. Nothing's too big or hard, anyone can ride. It's smooth and flows well but almost has little a DIY style to it. It's cool that it has something different like a doorway and some loud zippy brick coping. Fun and different makes for a good park. Not hard to find lines and there were definitely some hidden ones, but you have to find those on you're own.
Q: It's rad to see someone use a feature of the course most people wouldn't even consider. You literally bashed the roof of SPoT and dropped a solid 6 or 7 feet back into the concrete transition below. What's the motivation for such a burly decision? The money? The crowd? The props? The self gratification?
A: Mainly just wanting to do something different that I haven't done or anyone else has done. I was looking for something like that during Tampa am. Tried to just bash off the side wall and didn't have much luck. Then "The Greek" told me to try and hit the roof. Not sure if he was kidding or not, but I went for it. It was hard to figure it out, but when you try something like that and get close even once there is no backing out. Especially with all those folks and Jimmy yelling and motivating.
Q: Is there anything you wish you could add or take away from the concrete course that would make it better? or is it perfect the way it is?
A: Nothing really, it's got a good selection. All I could ask for and more!
Q: What did ya think of  this year's indoor street course? Was is it still slicker than an ice rink?
A: I didn't roll in it much during the Pro weekend. It's usually a little slick, but I know they really maintain it around these times.
Q: One final question, who makes the best skateparks in the business!?
A: Obviously Team Pain. They flow, they're fun, smooth and they're always keeping it fresh. Those are essential ingredients for a good park.
Q: Thank you for your time Jake, keep slaying it you got a wicked bright future ahead of you.
A: No problem and thank you!