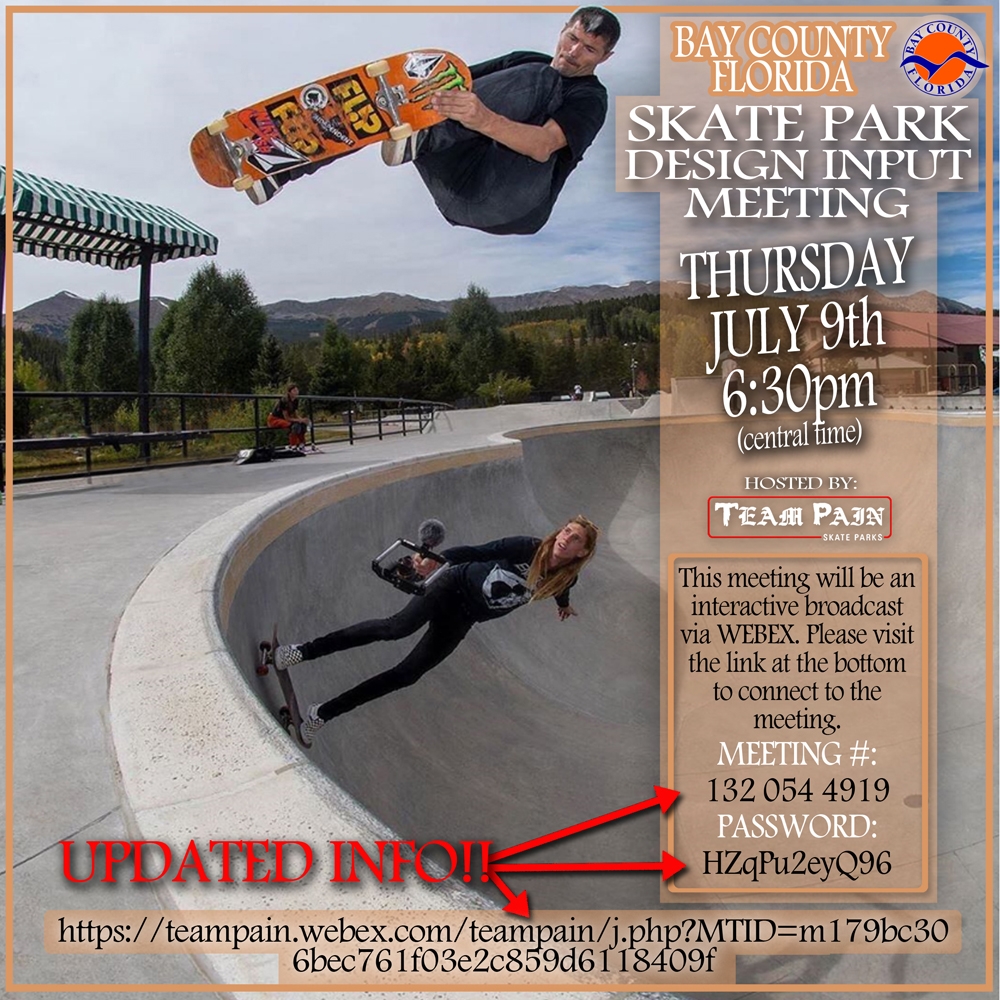 Want to have a direct impact on the look and design of your new park from the comfort of your own home? Thursday July, 9th at 6:30PM(central time) Bay County Florida will be hosting their first public input meeting for the design of the new Bay County skate park. Due to current health restrictions, the meeting will be an interactive broadcast via WEBEX. If you click the link,
https://meetingsamer16.webex.com/meetingsamer16/j.php?MTID=m7e8d6e671ea46bdf165607067a042615
, it will take you directly to the meeting. You will need to visit the URL a few minutes before the meeting to enter the meeting number and password. See you there !!
Meeting #: 126 821 5472