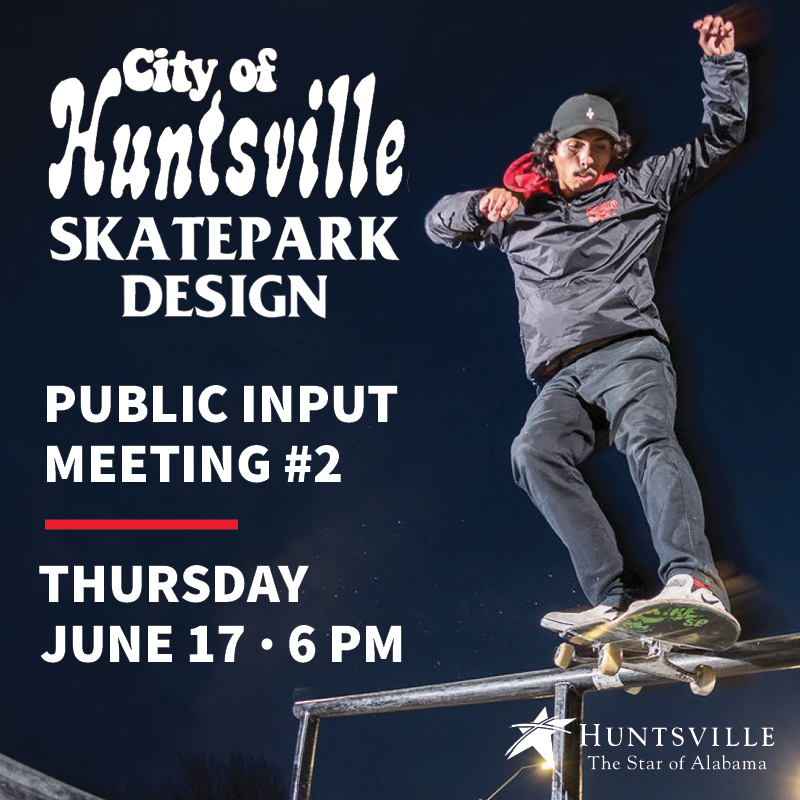 A date has been set for the Huntsville, AL Skatepark 2nd public input meeting for Thursday, June 17th at 6:00 pm!
Team Pain encourages you to join this online meeting to review the 
findings from the 1st input meeting.  This meeting will allow everyone 
to review the results from the 1st meeting's participants that filled 
out the questionnaire and understand how the design will be developed 
based on this feedback from the community. Our plan is to develop a 
well-rounded skatepark incorporating modern street style and 
transition features, in addition to, re-creating some of the unique 
elements that were found in the original "Get A Way" Skatepark.  We 
hope you can join this interactive online meeting!
Click the link below to join