This past weekend Midtown Skate Park teamed up with the "Get A Board" foundation and held a tag team game of SKATE. It was an awesome turn out and not only was it a skate event, they also had raffle for a bunch of product including a flat screen TV and free wings all day long provided by Wing House.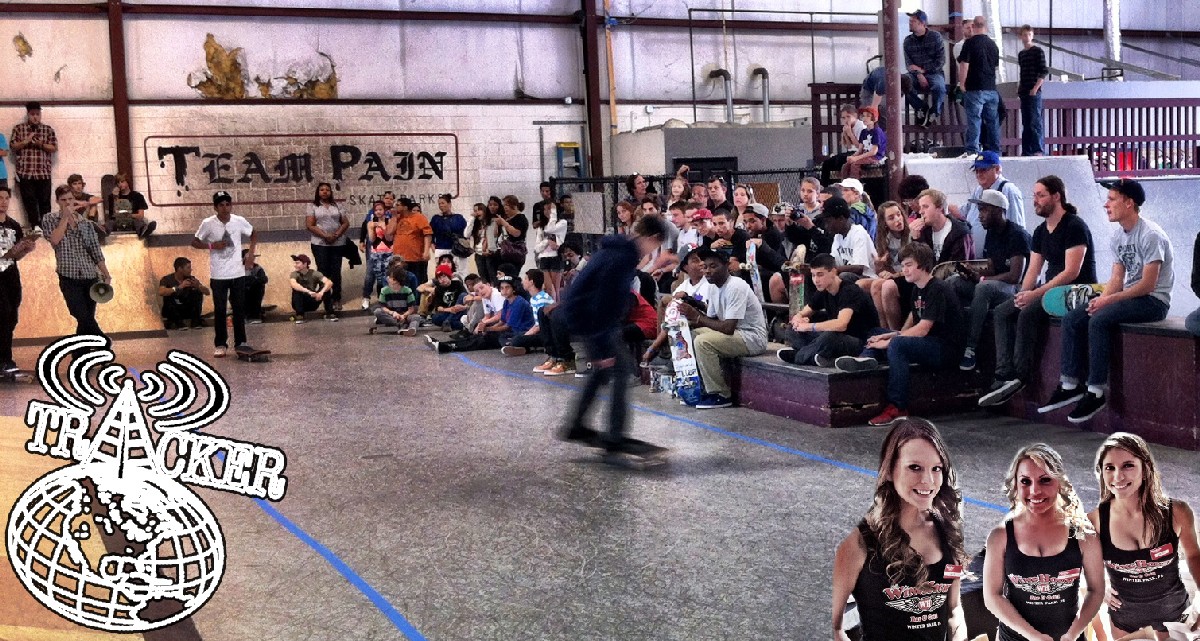 What's Getaboard? Get A Board or "GAB" is a non-profit organization founded in 2003, created to support the growing number of under privileged youth that have become attracted to action sports. GAB's mission is to positively impact at-risk youth and to date, has taught over 2,000 at-risk youth the value of hard work, discipline, and a positive self image through action sports. www.getaboard.org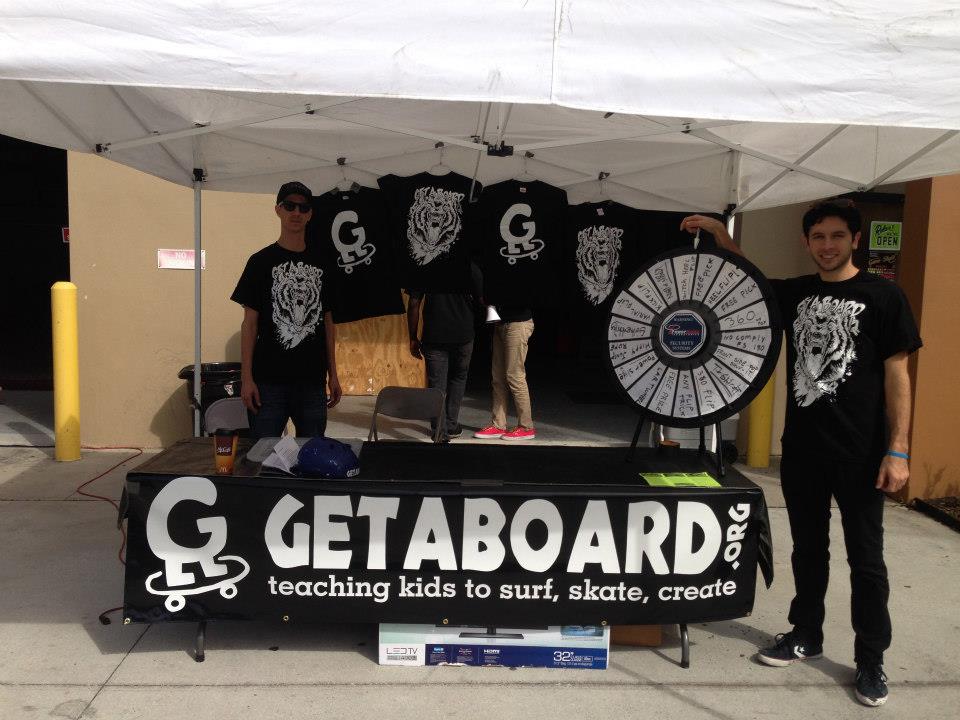 Jeff Wonsong and Kenny Day Battled out 24 other teams and took first place! They won a bunch of free clothes, a pair of shoes and were granted a years subscription to Transworld Magazine!
Jeff Wonsong on left, Kenny Day on right.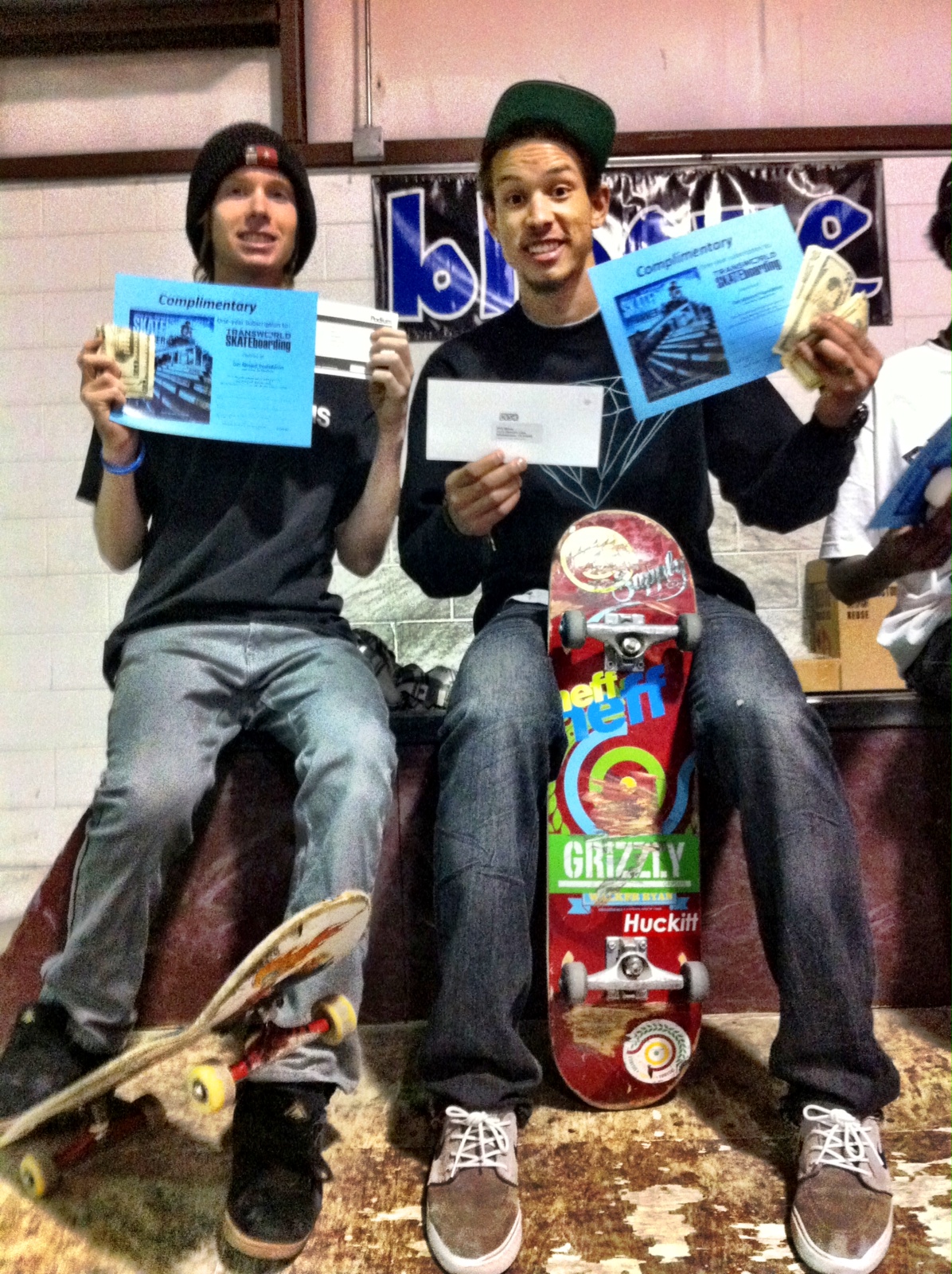 The Wing House girls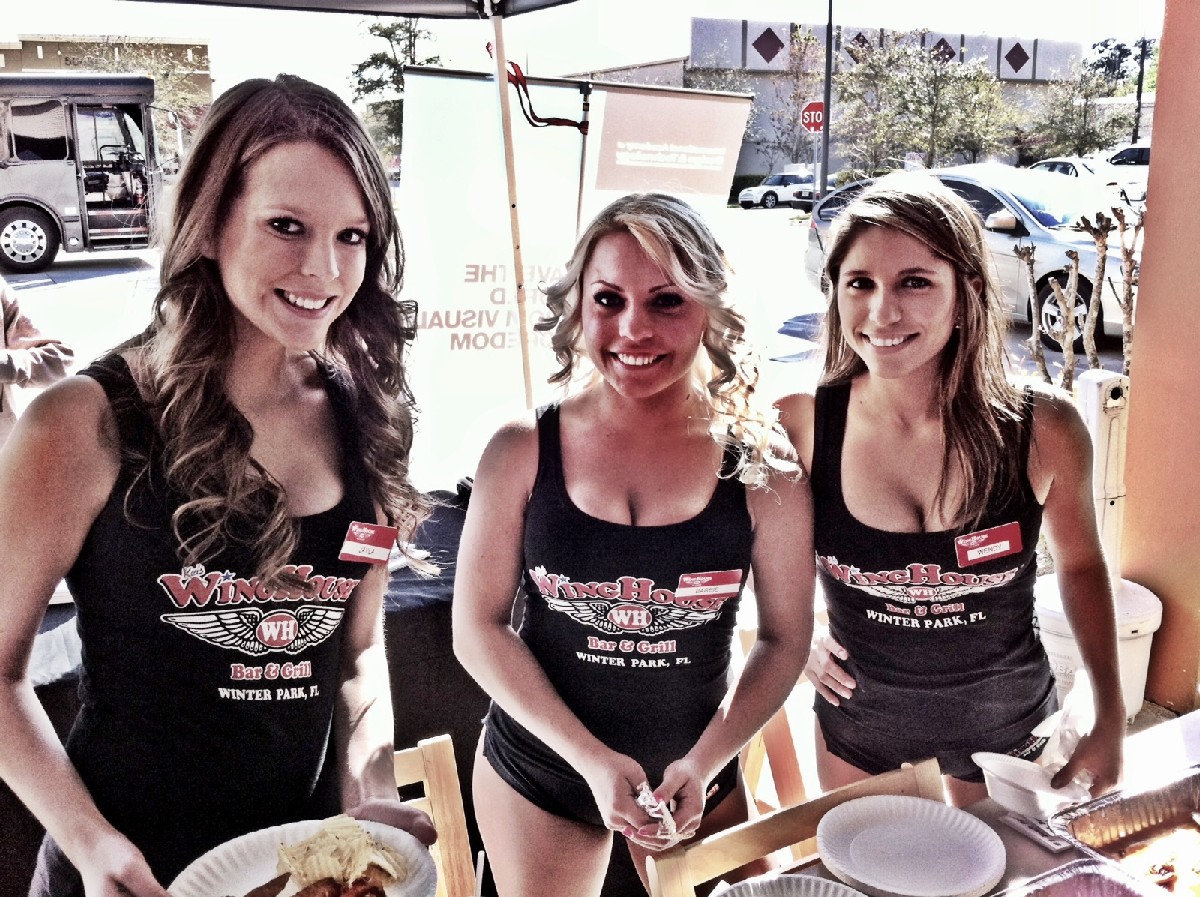 Raffle prizes

And of course, a product toss to end the day!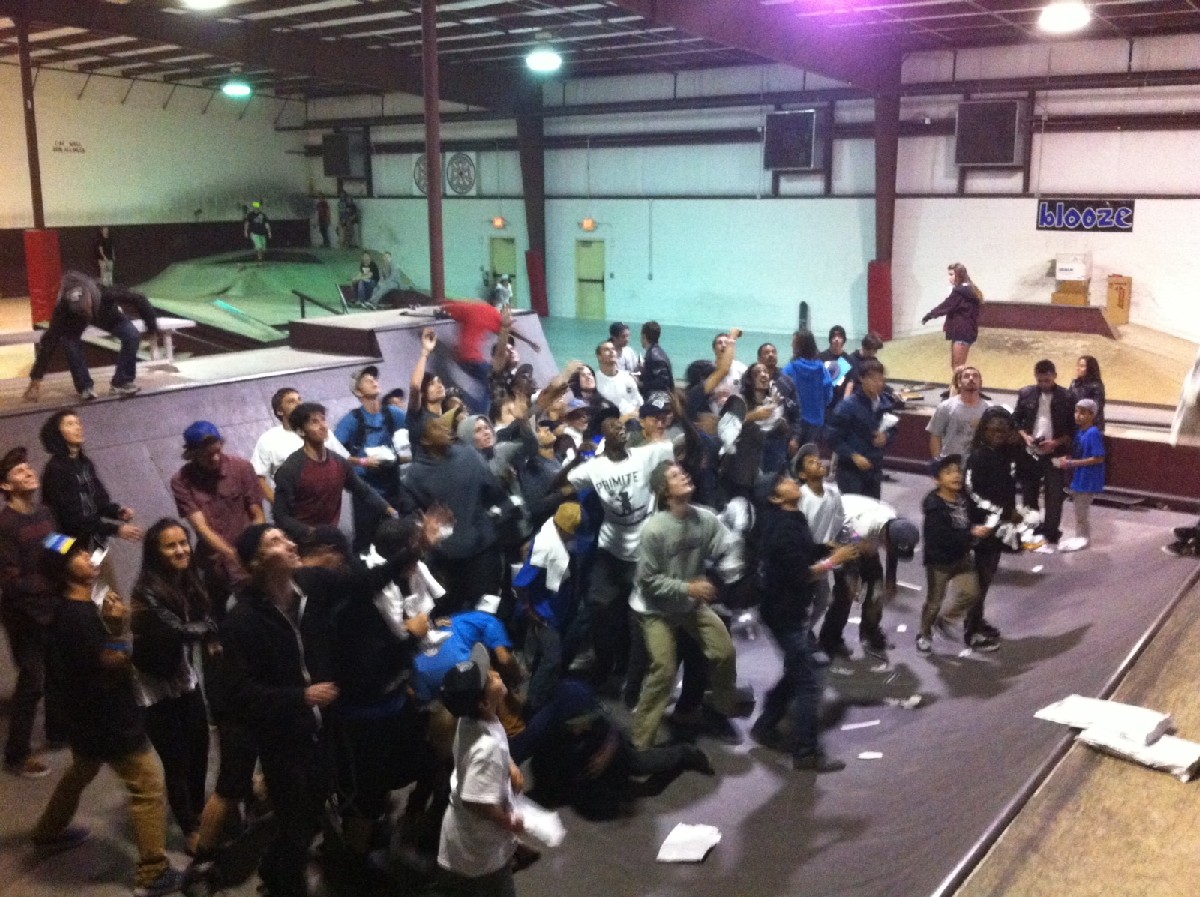 More information on www.getaboard.org
Photography by: Midtown Skate Park Owner, Chris Abbot.