LISTEN UP! We've teamed up with Focus Skate Mag to bring you guys a contest!
The rules are as follows: Follow both @teampainskateparks & @focusskatemag on instagram, we name a trick, you film it at a Team Pain Park, upload it to Instagram with the hashtag #clips4gear, and if its gnarly enough you'll win some free product!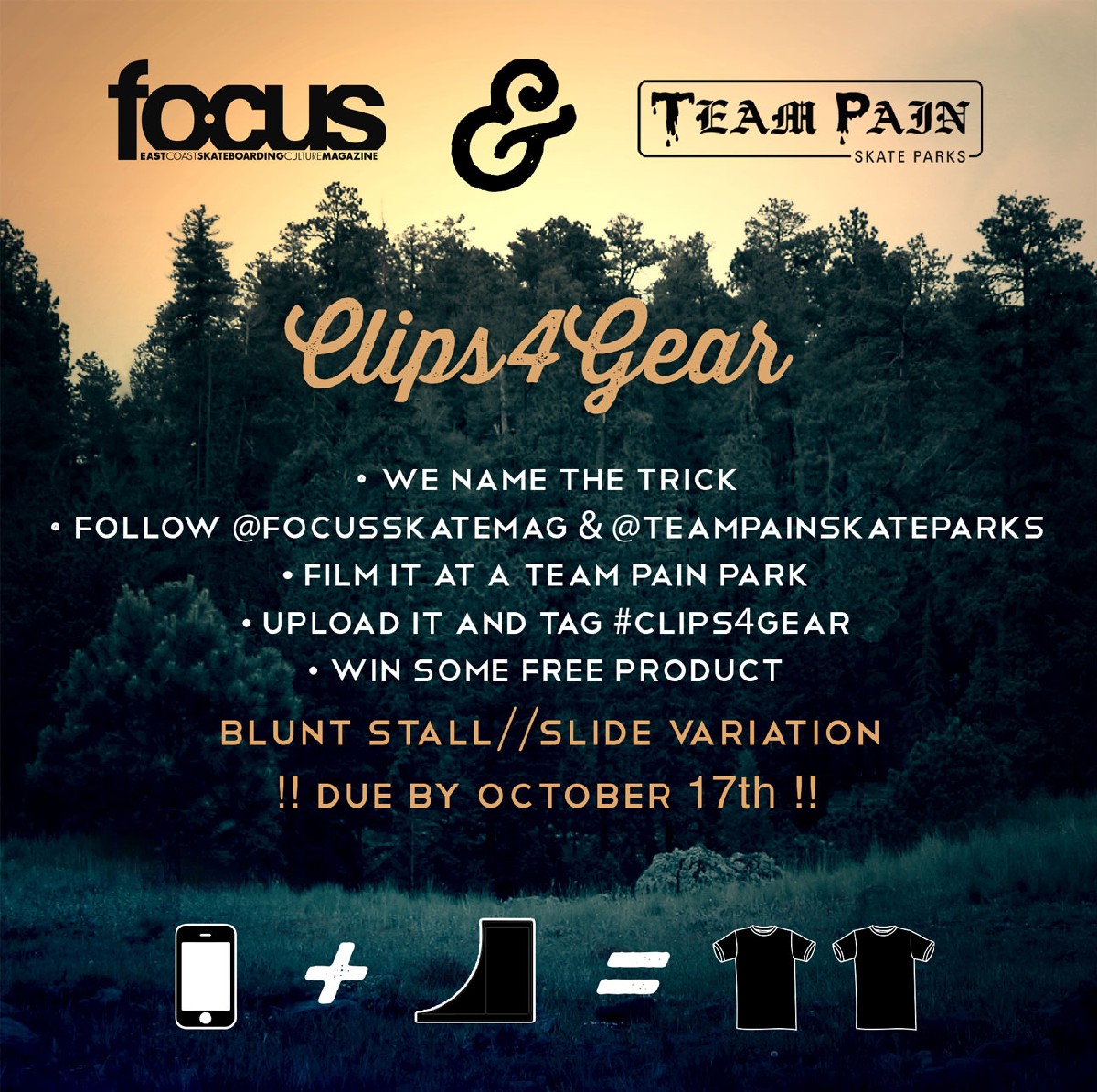 This weeks trick is going to be a BLUNT STALL/SLIDE VARIATION. That means nose, switch, fakie, regular, flip in, flip out, street, tranny, etc. The weirder the better, Submit your videos by OCTOBER 17TH!
CONTEST STARTS NOW, GO OUT AND GET IT! BOW!