Due to the lack of free public skate parks in Florida the Jax Beach Skate Park has been anticipated by people in the skate community for years and it's finally here! Our crew has been working in Jax Beach for about five months now and only have a few things left to finish up! Stay tuned for more info…..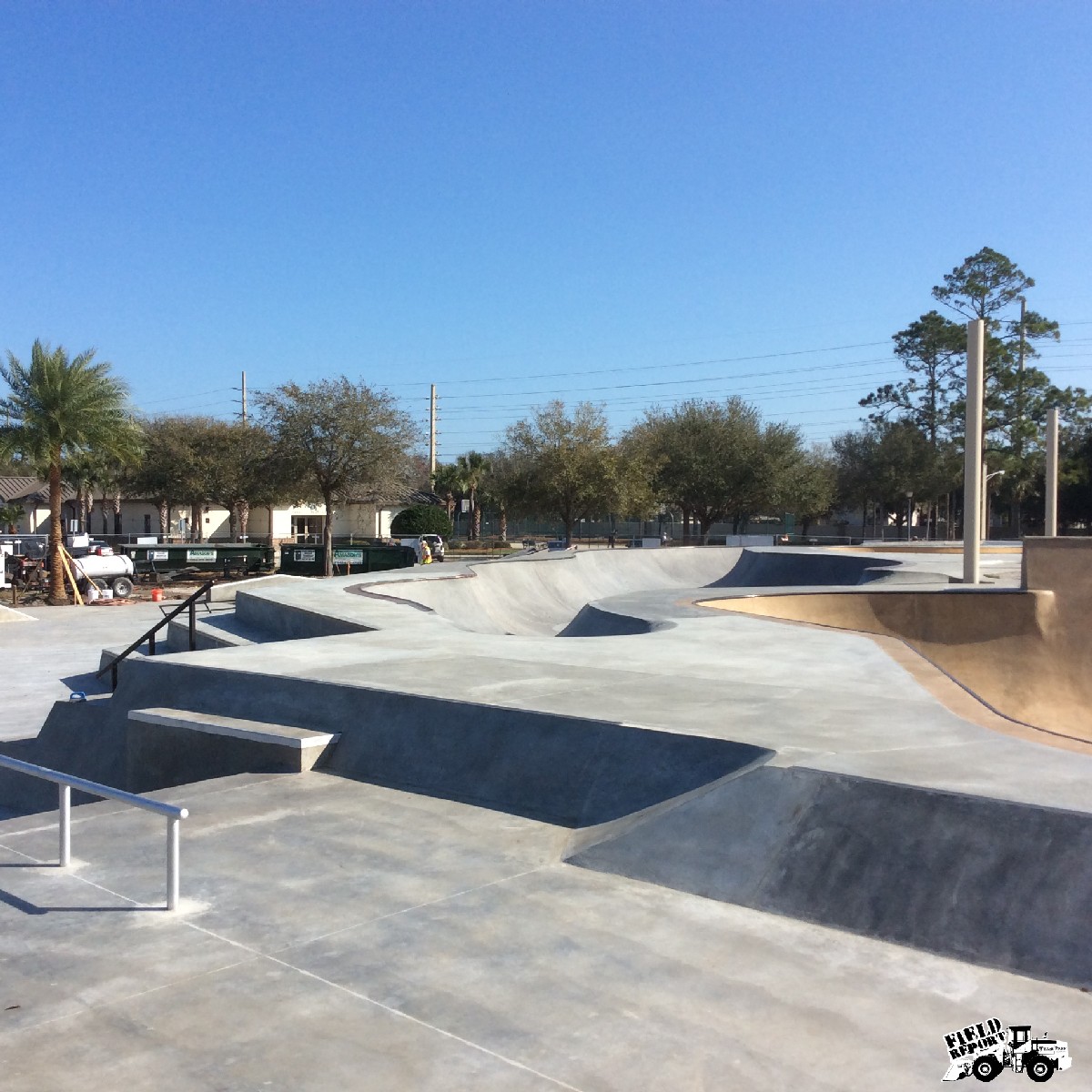 Here is a look at the west side of the park where there is a big 3 gap with a few rails. You can also see part of the mid bowl and the west entrance to the snake run that turned out so fun! It was a blast working with the community to design and build this skatepark.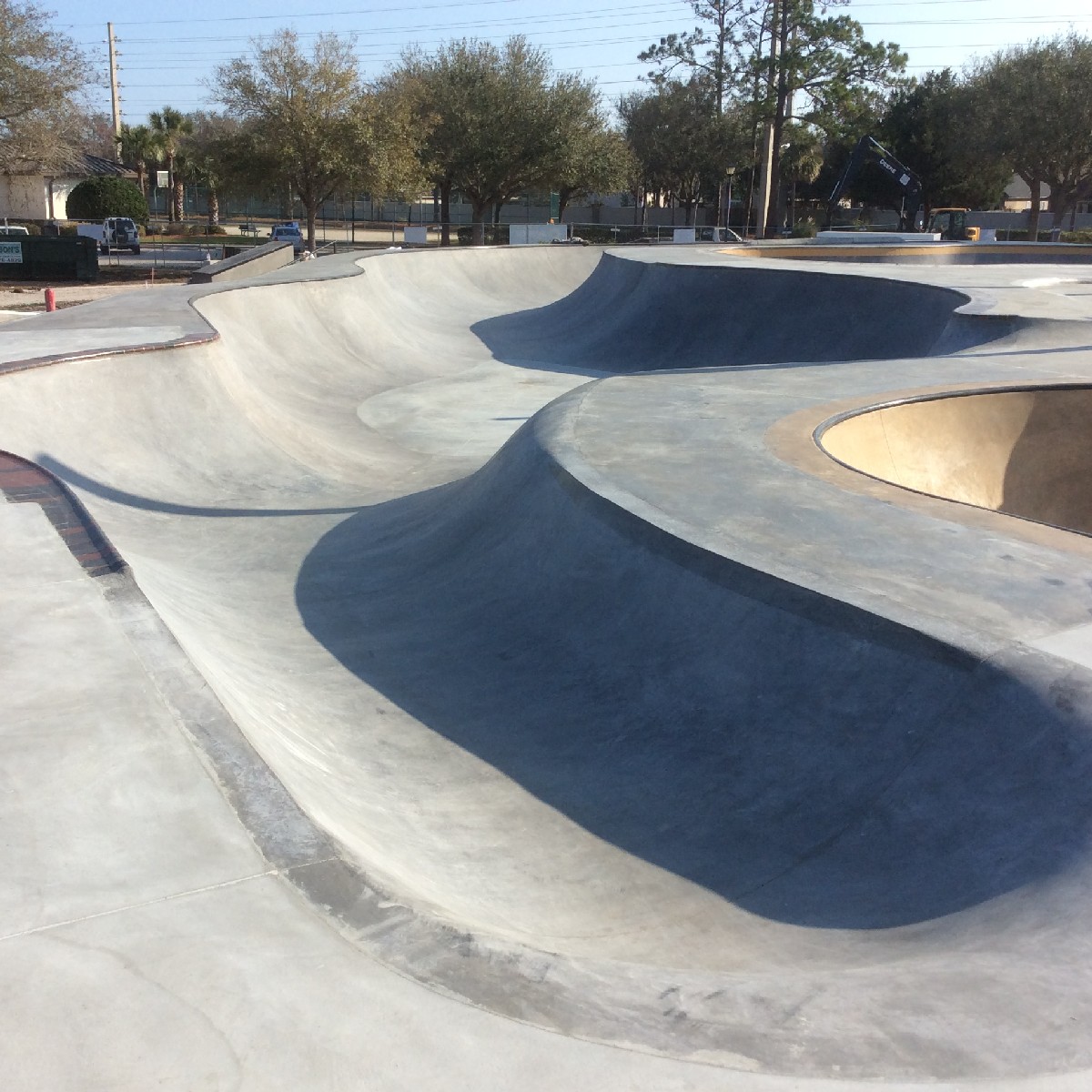 This Snake run was designed wit the – All about the fun Factor in mind –  With real brick coping that is so much fun to grind!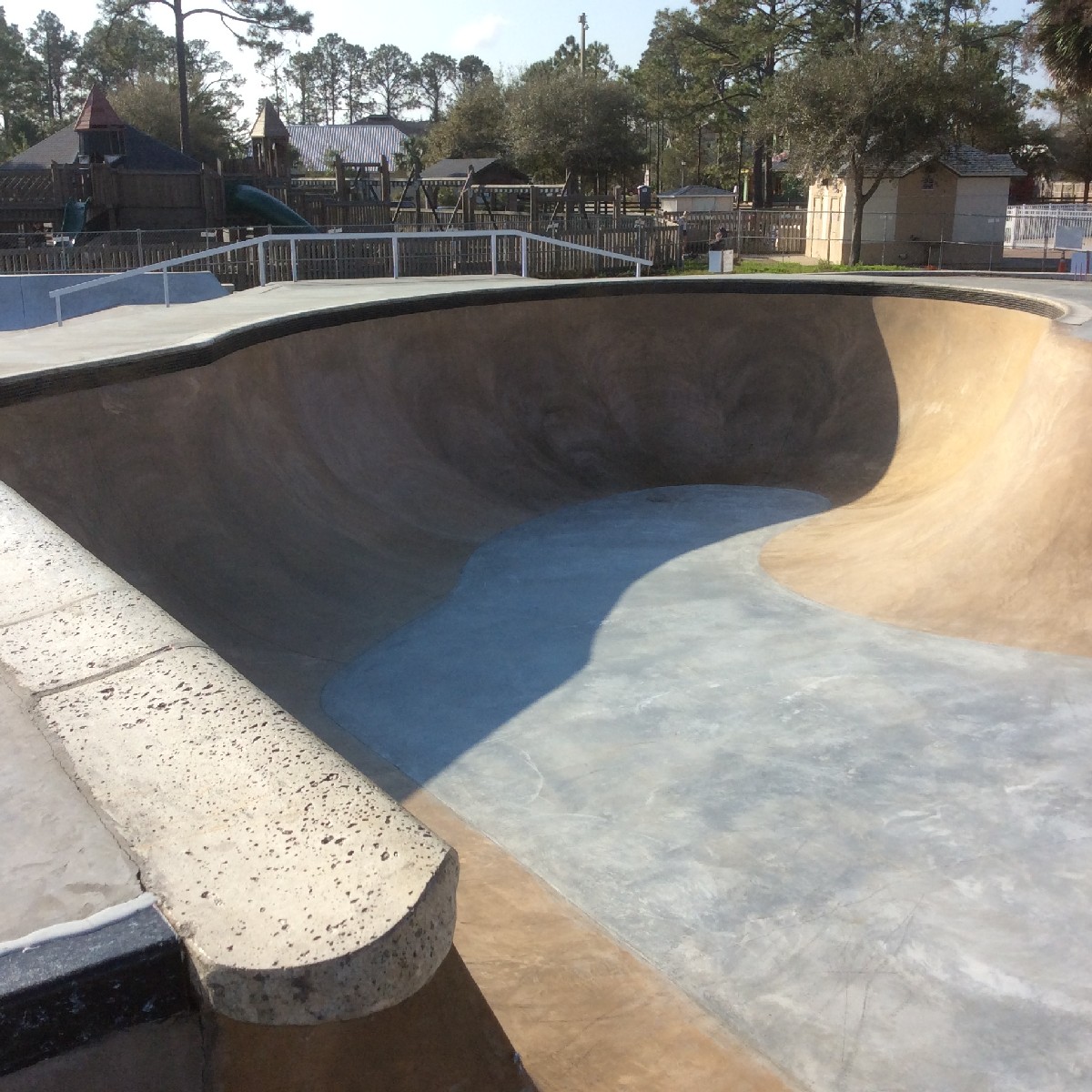 Here is a look at the deep end of the mid bowl. Can't wait to see a contest go of here!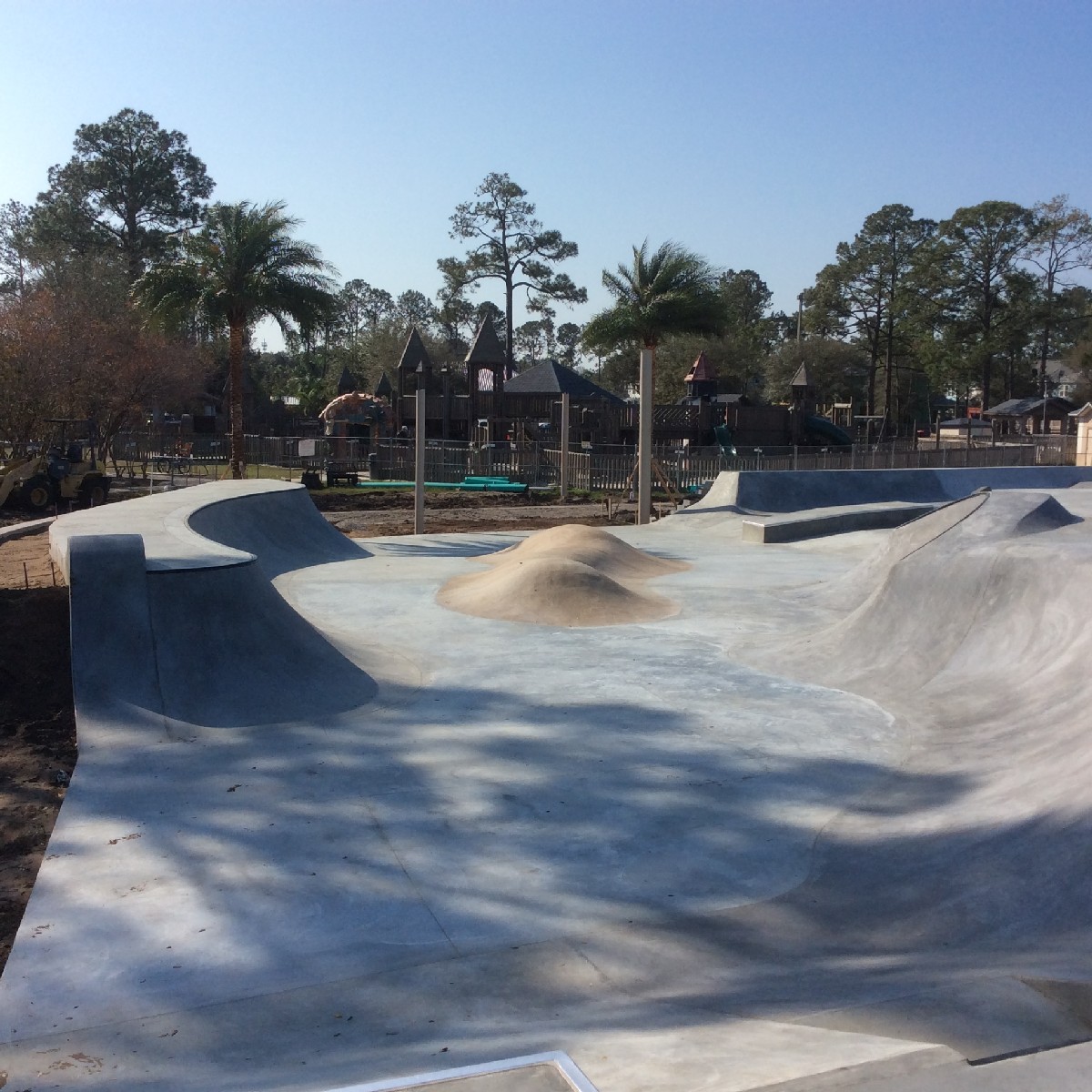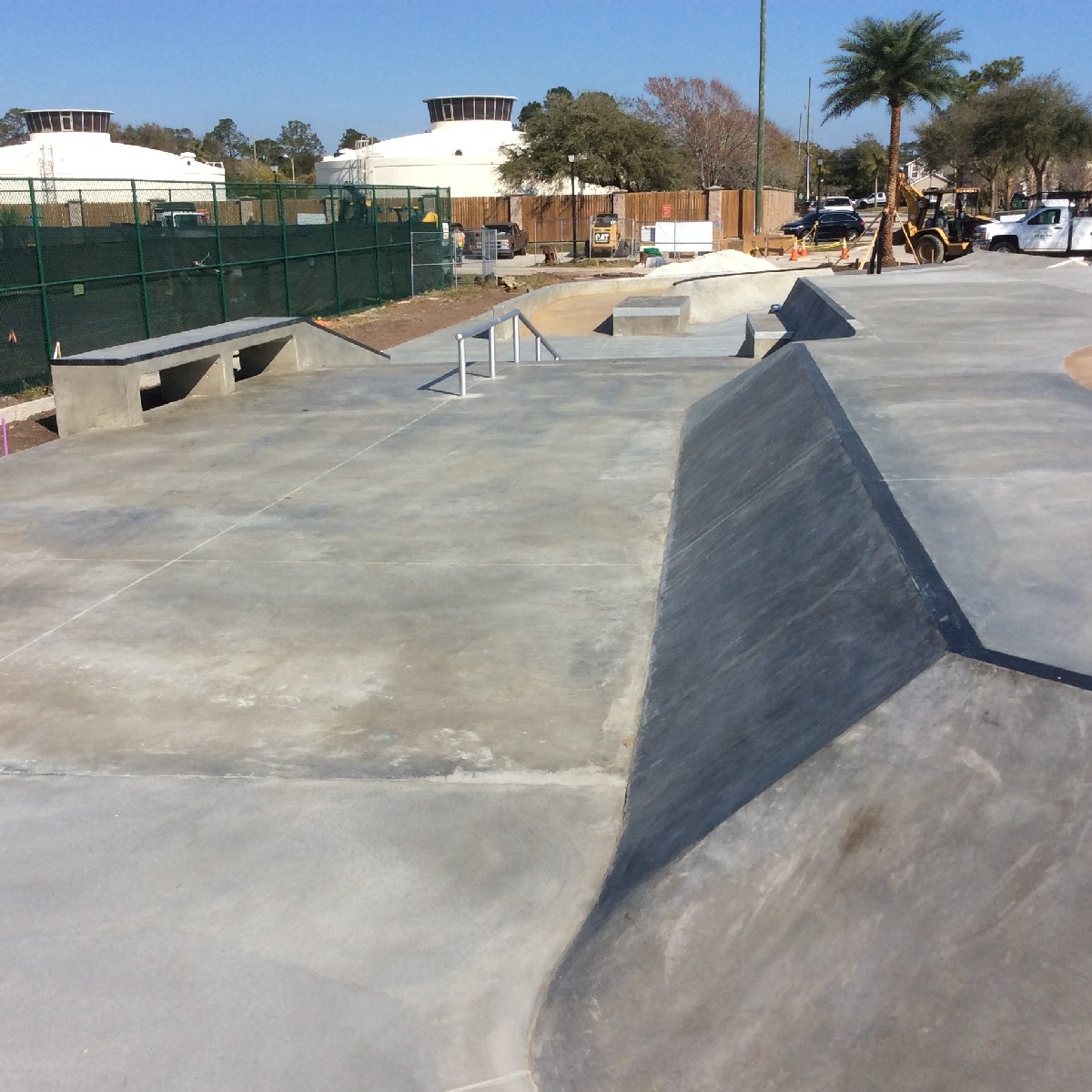 Here is another look at the west side of the street area. There are many options here with good rails ledges and banks everywhere. Looking further back you can see the fun zone with manual pads and ledges design and built by Team Pain Skateparks.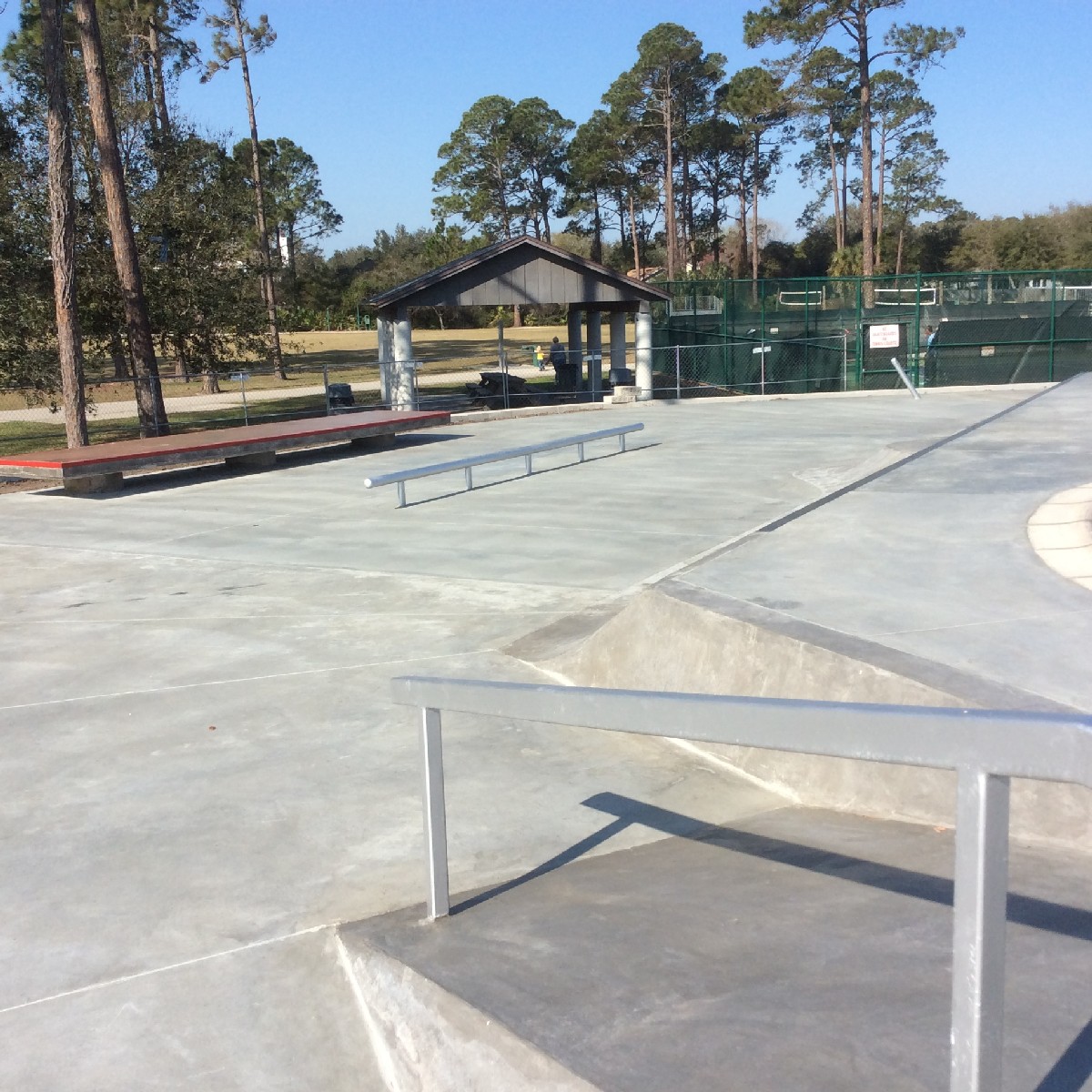 We made sure to add all the basic obstacles here. Pole Jam, Flat bar and long manual pad shown in this picture.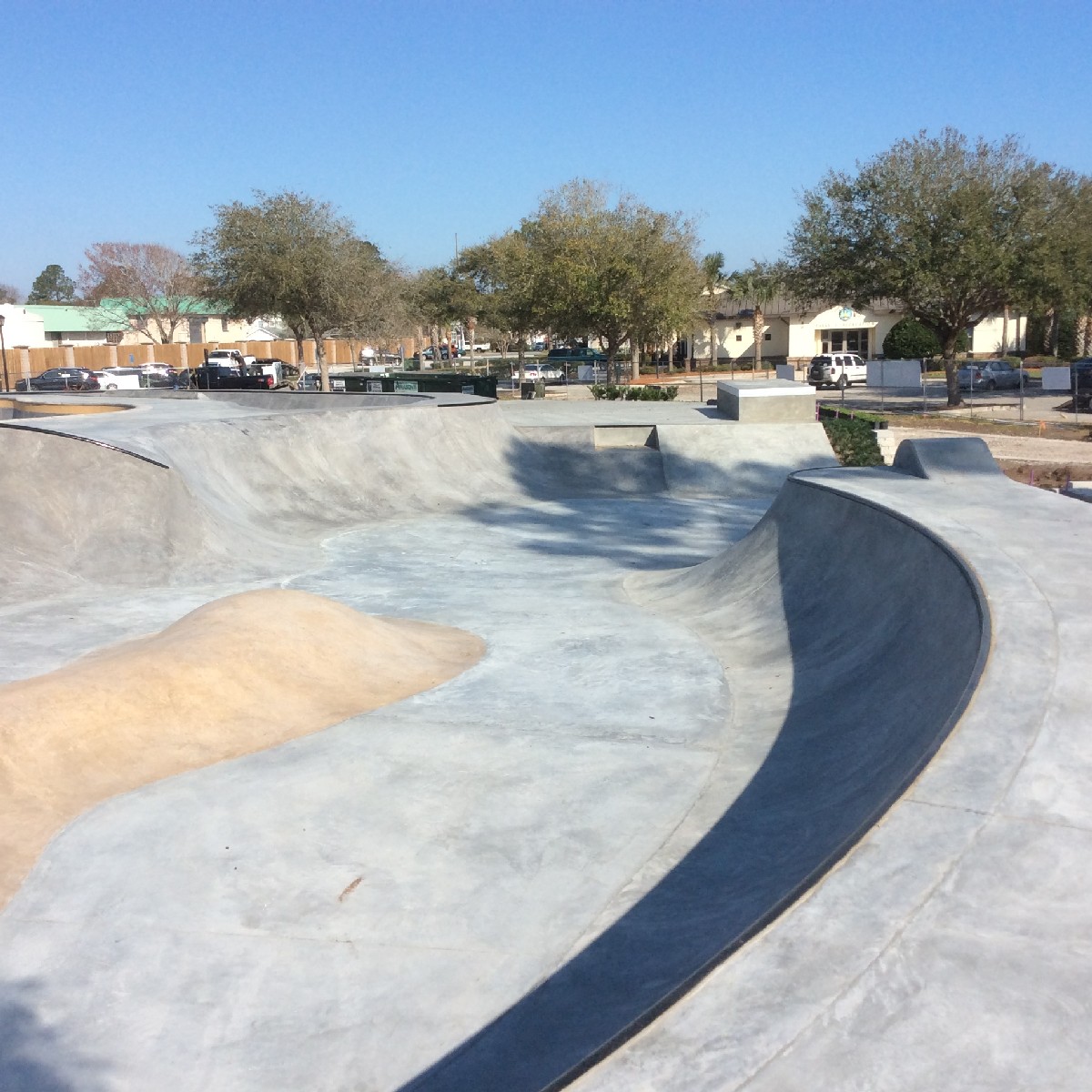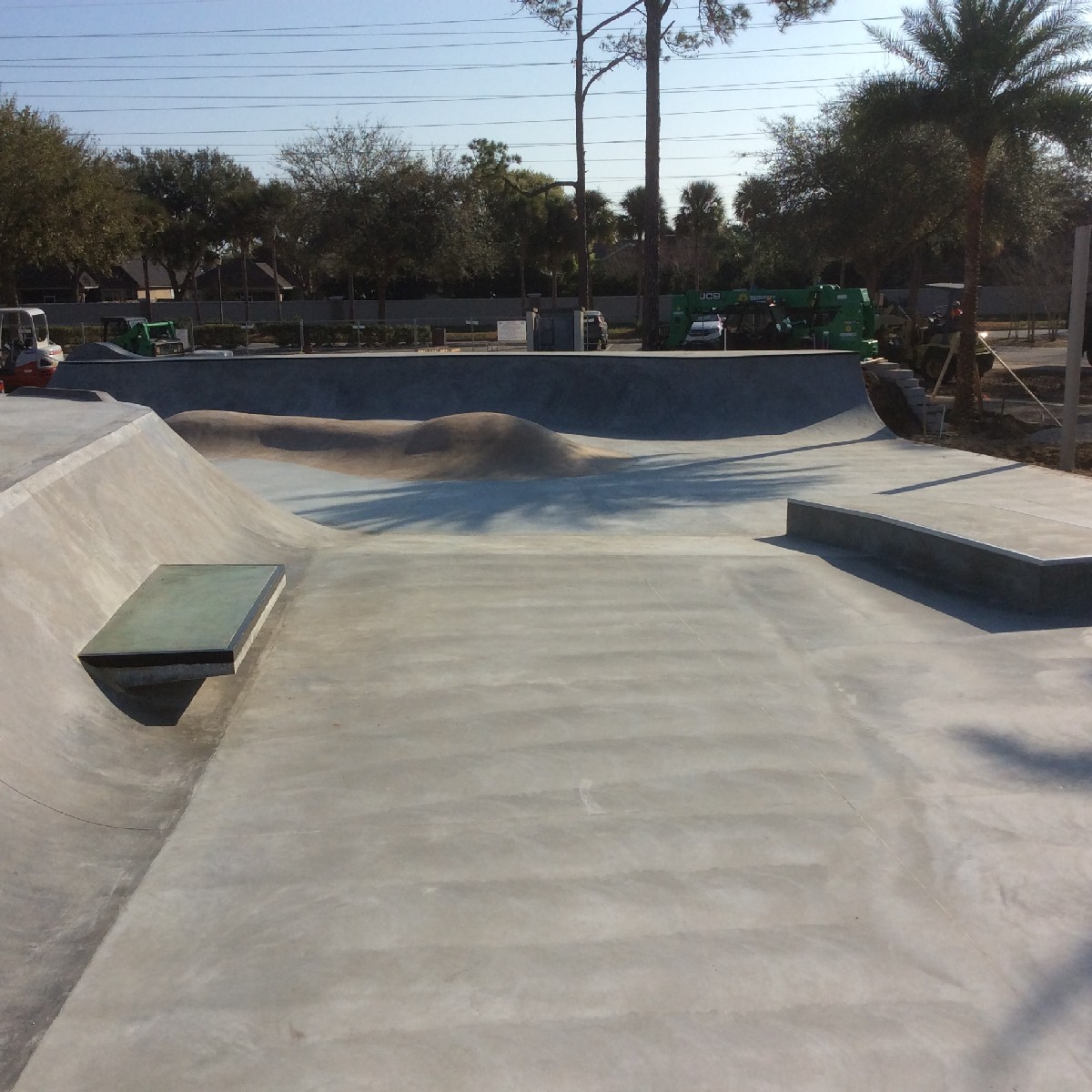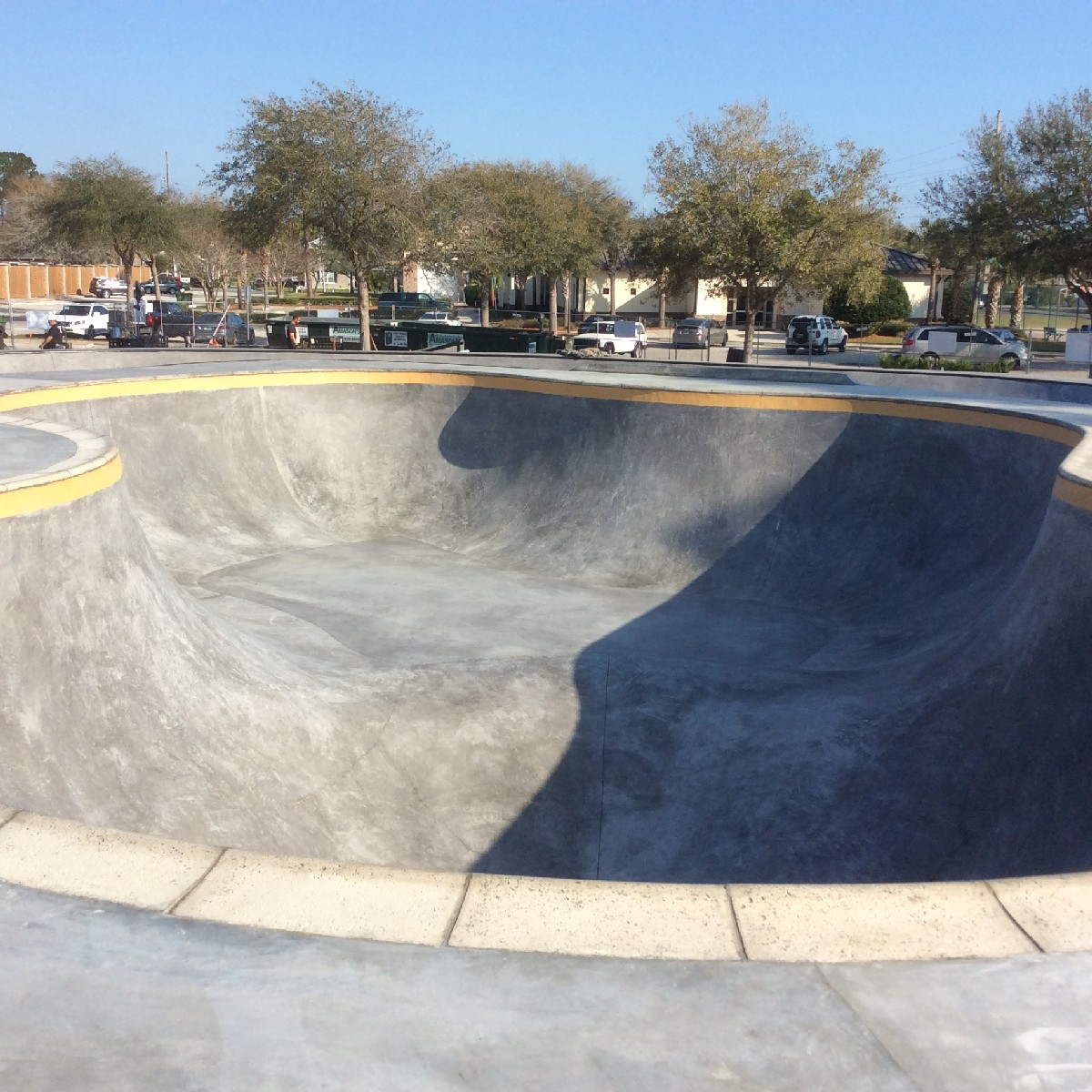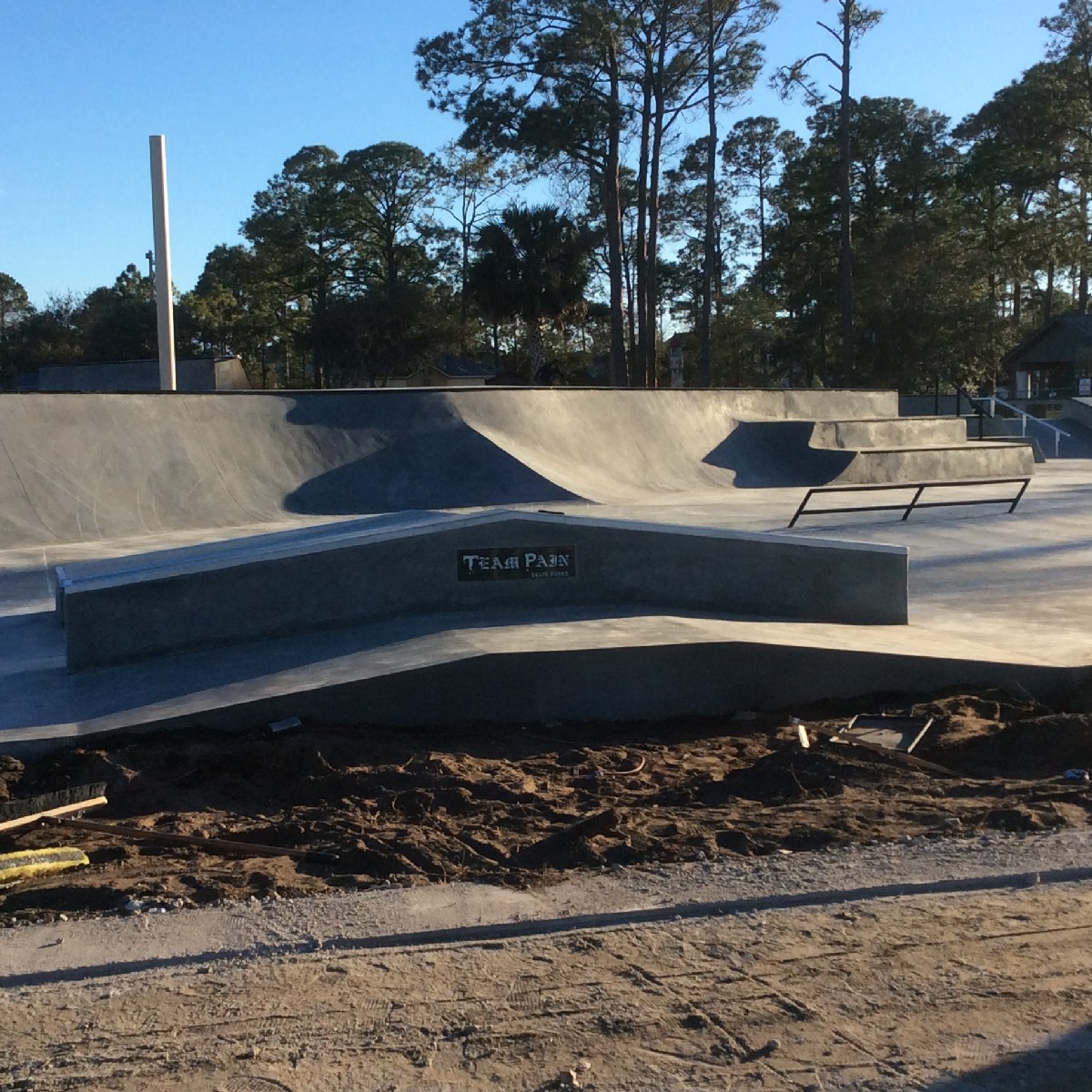 This park is still under construction and we will let you know as soon as we get the opening date so  that you can come out and skate. Please remember this is a construction site and keep out until the park opens.